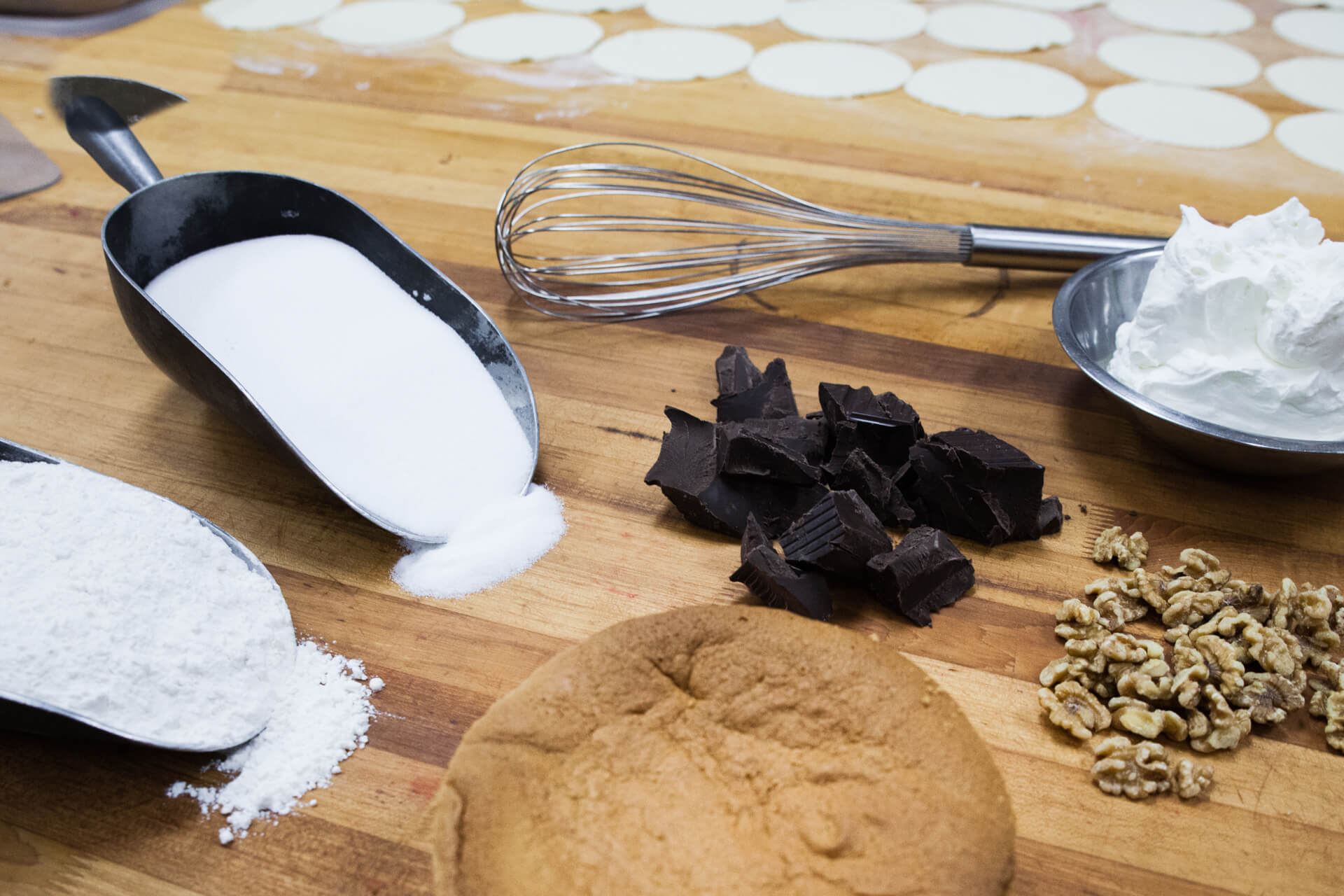 European inspired recipes with quality ingredients
Chocolada's roots are embedded in a collection of traditional and cherished Eastern European recipes. These precious family heirlooms have been passed down throughout generations, fortunately landing in Toronto, Canada in the early 1980's.Based on much enthusiasm and encouragement, in 1988, Chocolada began selling three types of pastries to local European delis. Word of these pastries spread like wildfire and within its first year of business, Chocolada upgraded from a home-kitchen to a booming professional bakery and retail enterprise. Quickly, the bakery expanded its repertoire and currently includes over sixty different cakes, pastries and savoury baked items. Chocolada's products range from simple, home-style baked goods to intricately designed and decorated cakes that can be tailored for any special occasion.Chocolada prides itself on its presence throughout its clients lives; often being called upon for Toronto's most important family celebrations. Whether they are desserts for a birthday; pastries for a baby shower or a wedding cake as beautiful as it is delicious, Chocolada delivers the highest quality products at a competitive price.We take pride in offering some of the best cakes and desserts in Toronto and constantly strive to delight our clients with unique and delicious creations.

Besides taking our delicious desserts home to enjoy, our sit down cafe is open daily for an espresso and pastry on the spot as well as seasonal treats like authentic gelato and milkshakes.
View Products
Contact us
Visit FAQs
Gallery